Remain In Mexico Program Coming Back On Monday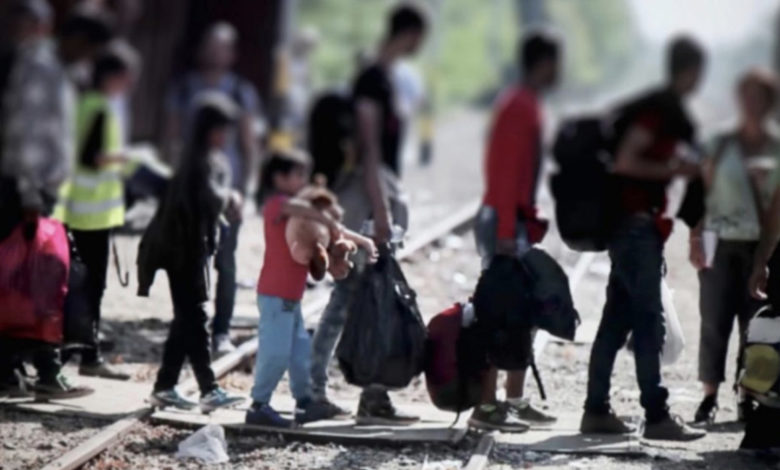 At the end of August, federal judge Judge Matthew Kacsmarykin sided with the states of Texas and Missouri by ordering the Biden administration to revive a Trump-era border policy that required migrants to stay in Mexico until their U.S. immigration court date. The Supreme Court refused to grant a stay on the order as the case moved up the judicial ladder. It didn't not, however, rule on the case's merits. Now, three months after the order, the Biden administration has finally made an agreement with Mexico and is ready to follow the court order and restart the Remain in Mexico program. But they will continue to fight the program and move it through lower courts and eventually to the Supreme Court for a ruling on the merits.
According to U.S. officials, beginning this coming Monday, illegal aliens will be sent to Mexico to wait until their asylum claims are considered. The Washington Post claims the program's revival will start in San Diego, CA., along with Laredo, Brownsville, and El Paso all in Texas.
Per the Wall Street Journal:
U.S. officials stressed that they have made many changes to the Remain in Mexico program to make it safer for migrants—changes they said Mexico had demanded as conditions to restart the program.

Migrants will be given time to consult with U.S.-based lawyers before being sent back to Mexico and will receive screenings to ensure they don't have a "reasonable fear" of returning to the country. The categories of migrants exempted from the program will also be expanded to include elderly migrants, those with physical or mental disabilities, and lesbian, gay, bisexual, and transgender migrants, who could face discrimination in Mexico.

Adults will also be given the Johnson & Johnson Covid-19 vaccine, and children the Pfizer vaccine, with a second dose administered at one of their court hearings.

The U.S. officials said they have committed to wrapping up asylum cases of each migrant placed into the program within six months. They will also provide shelter and safe transport to and from U.S. court hearings, possibly with the assistance of United Nations organizations. Under the Trump administration, migrants were most often targeted for kidnappings when the U.S. returned them to Mexico after hearings at ports of entry.
Six months? This is an administration that can't even boil water in six months unless it takes freedom from Americans and moves us closer to socialism.
While they are implementing the court's order, the DOJ is still pursuing the case up the line and will eventually try to get the court to decide on the merits of the case.
The Remain in Mexico program slowed the tide of Illegals sneaking into the country by ensuring they stay out of the U.S. until their court date arrives. It also stops many illegals from even trying to trek north to the border because they don't want to stay in a Mexico holding facility. Those holding facilities do not have the best living conditions, and they have seen some violent crimes.
Remain in Mexico will not solve the illegal alien crises created by President Biden, but it is a big step in the right direction.
As expected, many liberals are having a major cow about the announcement. Per the U.K. Guardian:
According to Human Rights First, a US human rights group, there have been more than 1,500 cases of reported kidnappings and attacks against migrants subjected to the system, known as Migrant Protection Protocols (MPP), and thousands more under another Trump policy known as Title 42 that uses public health concerns to eject asylum seekers.

"President Biden and his administration must stop implementing Trump policies that endanger the lives and safety of people seeking refuge in the United States," said Eleanor Acer, senior director for refugee protection at Human Rights First.

Remain in Mexico and other policies that flout asylum laws and treaties are inhumane and unjust. Every day they are in place, they deliver people seeking protection to places where they are targets of brutal attacks and kidnappings perpetrated by deadly cartels and corrupt Mexican officers."

(…) "Frankly, it's infuriating," Setareh Ghandehari, advocacy director for Detention Watch Network, told the Washington Post. "It's incredibly disappointing. We really expected more."
In a way, those liberals are correct, but they ignore the fact that there is a program much safer than Remain in Mexico for illegal aliens. It's called the remain in your own country and don't illegally trespass into ours, program.