Rabid Anti-Gun Actor Alec Baldwin Kills One, Injures Another in Movie Set Shooting Accident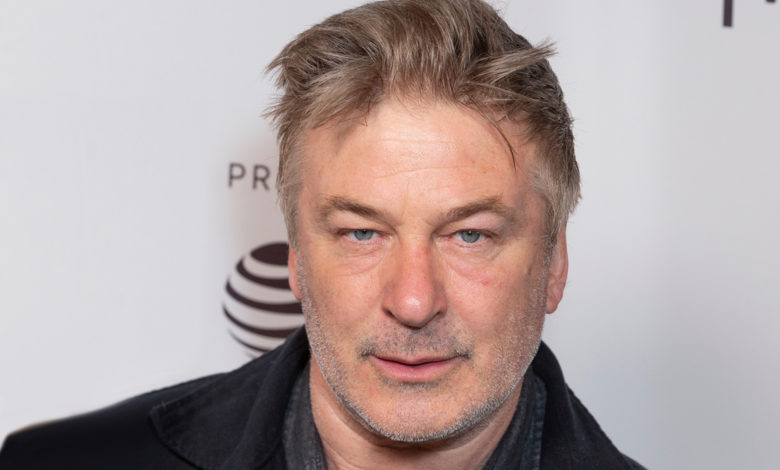 Lunatic, left-wing, anti-cop, anti-gun, anti-Trump Hollywood actor Alec Baldwin now knows what it is like to murder someone after he gunned down two people, killing one — yes for real — on the set of his latest movie, Rust.
Baldwin is filming the western in New Mexico and something went horribly wrong with the prop department. It seems that he was handed a firearm that had an actual live round in its chamber. And during the scene, Baldwin fired that round striking and killing cinematographer Halyna Hutchins, and also wounding director Joel Souza, according to Variety.
The tragic incident occurred on the Bonanza Creek Ranch set situated in Santa Fe, New Mexico, where Baldwin is shooting the film. Hutchins, who originally remained unidentified, died after being transported via helicopter to the University of New Mexico Hospital.
Souza was wounded but is alive and expected to recover.
The Santa Fe County Sheriff's Office confirmed on Thursday that both Hutchins and Souza "were shot when a prop firearm was discharged by Alec Baldwin, 68, producer and actor."
BREAKING: Alec Baldwin fired prop gun which killed director of photography at New Mexico film set pic.twitter.com/F6Er6h4ZAX

— BNO News (@BNONews) October 22, 2021
This characterization of the gun as a "prop" is incorrect, however. It was a real gun that was supposed to be used to fire blank cartridges. By some reports, though, there was an actual, live round in the firearm handed to Baldwin ahead of the scene.
Baldwin later put out a message saying he was devastated by the accident.
1-
There are no words to convey my shock and sadness regarding the tragic accident that took the life of Halyna Hutchins, a wife, mother and deeply admired colleague of ours. I'm fully cooperating with the police investigation to address how this tragedy occurred and

— AlecBaldwin(HABF) (@AlecBaldwin) October 22, 2021
2- I am in touch with her husband, offering my support to him and his family. My heart is broken for her husband, their son, and all who knew and loved Halyna.

— AlecBaldwin(HABF) (@AlecBaldwin) October 22, 2021
All was not well on the set of Baldwin's movie set, for which he is also a producer and writer.
It appears that just before the shooting disaster, several camera crew workers had walked off the set to protest working conditions.
Per the L.A. Times:
The camera operators and their assistants were frustrated by the conditions surrounding the low-budget film, including complaints of long hours, long commutes and collecting their paychecks, according to three people familiar with the matter who were not authorized to comment.

Safety protocols standard in the industry, including gun inspections, were not strictly followed on the "Rust" set near Santa Fe, the sources said. They said at least one of the camera operators complained last weekend to production managers about gun safety on the set.

Three crew members who were present at the Bonanza Creek Ranch set that day said they were particularly concerned about two accidental prop gun discharges on Saturday.
The paper adds that there were several messages back to the unions and the production companies that there were repeated accidental discharges of weapons due to mishandling and errors by the prop department.
The incident and what led to it are under investigation.
Meanwhile, many are attacking Mr. anti-gun Baldwin, especially after his tweet from 2017 in which he attacked police officers by writing, "I wonder how it must feel to wrongfully kill someone…"
Well, I guess you now know, you jerk.
Follow Warner Todd Huston on Facebook at: facebook.com/Warner.Todd.Huston.