More Anchor Babies Born to Illegals in 2021 Than to Americans in 49 States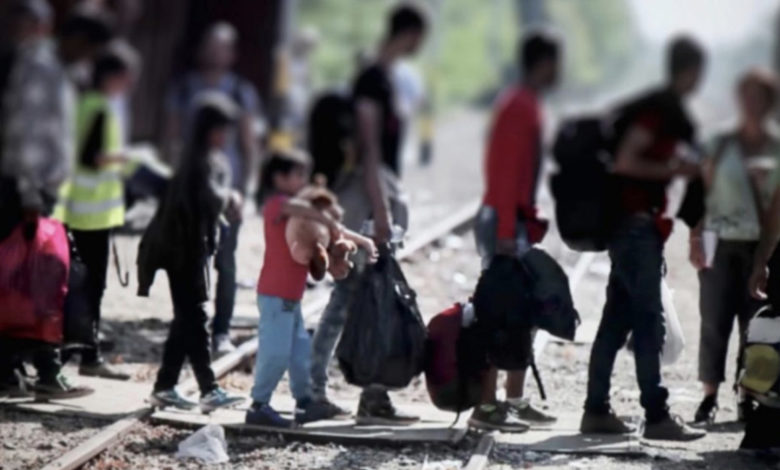 There were more babies born in the U.S. to illegal aliens than there were to American citizens in 49 states last year, according to the numbers.
The shocking numbers show that illegals babies outpaced legal Americans thanks for Joe Biden's disastrous immigration policies.
"Anchor babies," of course, are babies born to illegals that allow the illegal parents to remain in the U.S. because their babies were born inside our borders. A growing anchor baby industry actually advertises to illegals in foreign countries to sneak into the U.S. to have their babies so that they can steal U.S. benefits.
Per Breitbart News:
Anchor babies are rewarded with birthright American citizenship despite their parents having no legitimate ties to the U.S., many having only recently arrived. Years later, when the child is considered an adult, they can sponsor their parents and foreign relatives for green cards — anchoring their family in the U.S. for generations.

Specifically, about 300,000 anchor babies are delivered to illegal alien parents every year. In addition, about 72,000 anchor babies are delivered to foreign tourists, foreign visa workers, and foreign students annually.

That total, at about 372,000 anchor babies born each year, outpaces the total number of births in 49 states, according to the latest Centers for Disease Control and Prevention (CDC) statistics.

Only the state of California, with nearly 420,000 births in 2020, exceeds the number of anchor babies born each year. The number of births in Texas, at about 366,000 in 2020, is now less than the annual number of anchor babies born in the U.S.
This is what Democrats have created.
Follow Warner Todd Huston on Facebook at: facebook.com/Warner.Todd.Huston.