12 Democrat-Run Cities See Homicides and Violent Crime Hit All-Time Highs
A list of 12 Democrat-run cities are suffering from the highest murder and violent crime rates than they ever have.
If you live in a Democrat-infested city, chances are you are in more danger than you've ever been.
The mayor of one of the cities, Philadelphia, claims that this is just crazy!
"It's terrible to every morning get up and have to go look at the numbers and then look at the news and see the stories. It's just crazy. It's just crazy and this needs to stop," Philadelphia Mayor Jim Kenney said after his city surpassed its annual homicide record of 500, which stood since 1990, according to ABC News.
Oh, poor Jimmy Kenney! I mean, here he is screeching how this is all just wild and crazy… when HE is causing this with his left-wing policies.
Sooo crazy.
The cities include:
Portland
Indianapolis
Toledo
Rochester
St. Paul
Tucson
Louisville
Philadelphia
Columbus
Albuquerque
Baton Rouge
Austin
Is there something common that links these cities? Only that they are all run by defund the police, BLM-pushing, left-wing Democrats.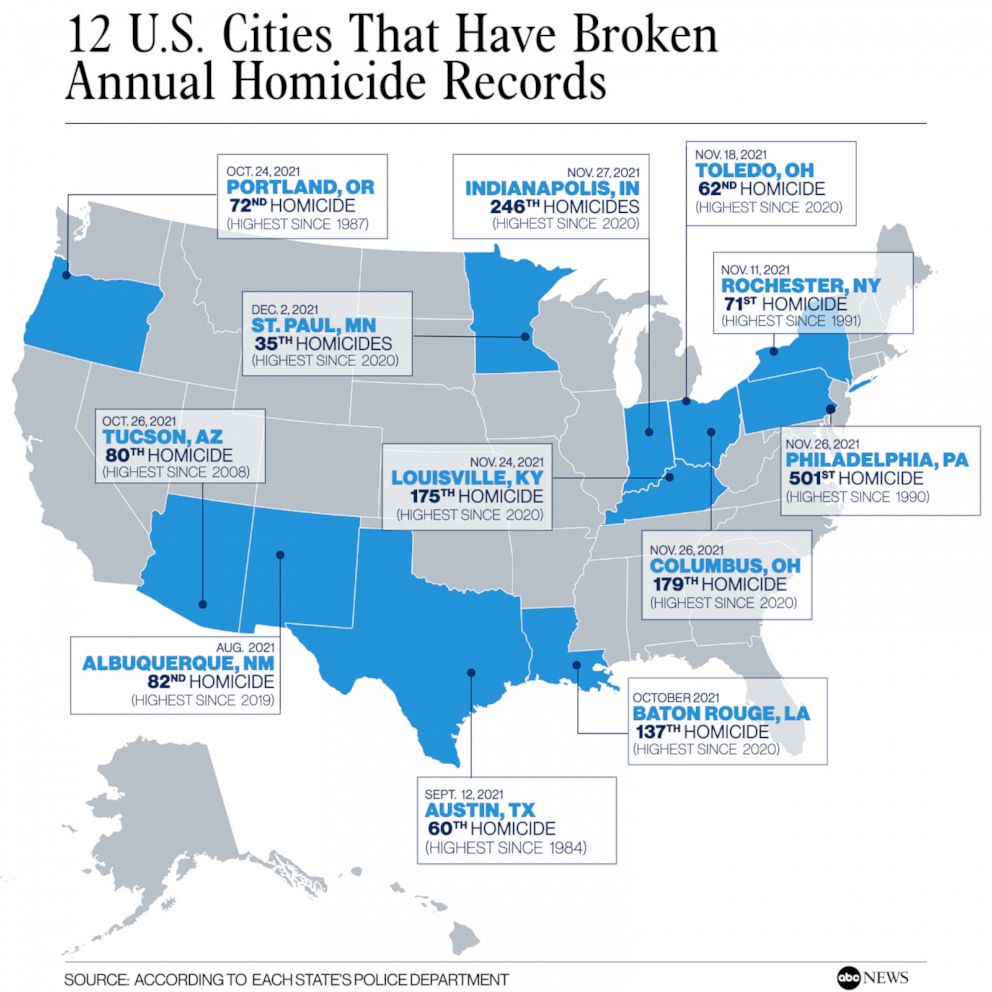 These aren't the only liberal cities going down the tubes, San Francisco, Los Angeles, New York and Chicago are also experiencing skyrocketing crime rates.
ABC noted that 5 cities surpass records set in 2020.
"Other major cities that have surpassed yearly homicide records are St. Paul, Minnesota; Portland, Oregon; Tucson, Arizona; Toledo, Ohio; Baton Rouge, Louisiana; Austin, Texas; Rochester, New York; and Albuquerque, New Mexico, which broke its record back in August," ABC added.
ABC has a long report full of stats. It is all very disheartening.
Follow Warner Todd Huston on Facebook at: facebook.com/Warner.Todd.Huston.